ETHICS
It is imperative that City Hall be run in an ethical manner where the focus is upon what is going to help the entire community, rather than serving only a few specific council members. Currently, there is an attitude of "the rules don't apply to me" amongst some of our elected officials. Too often, our city leaders are putting their own best interests first, examples include: accepting campaign contributions from children, voting on issues that benefit them financially, as well as having been charged and prosecuted for accepting bribes
As your Councilmember, I will put the families of District 14 at the center of every decision and will serve with honesty and integrity.
PROPERTY TAXES
Over the past several years, our property tax bills have skyrocketed. Yet, most of our paychecks have not increased at the same rate. It's time for City Hall to be fiscally prudent in order to keep families in their homes and to be resilient during a looming down-turn of the economy.
I will represent homeowners' budgetary concerns to City Hall - and advocate for tax relief.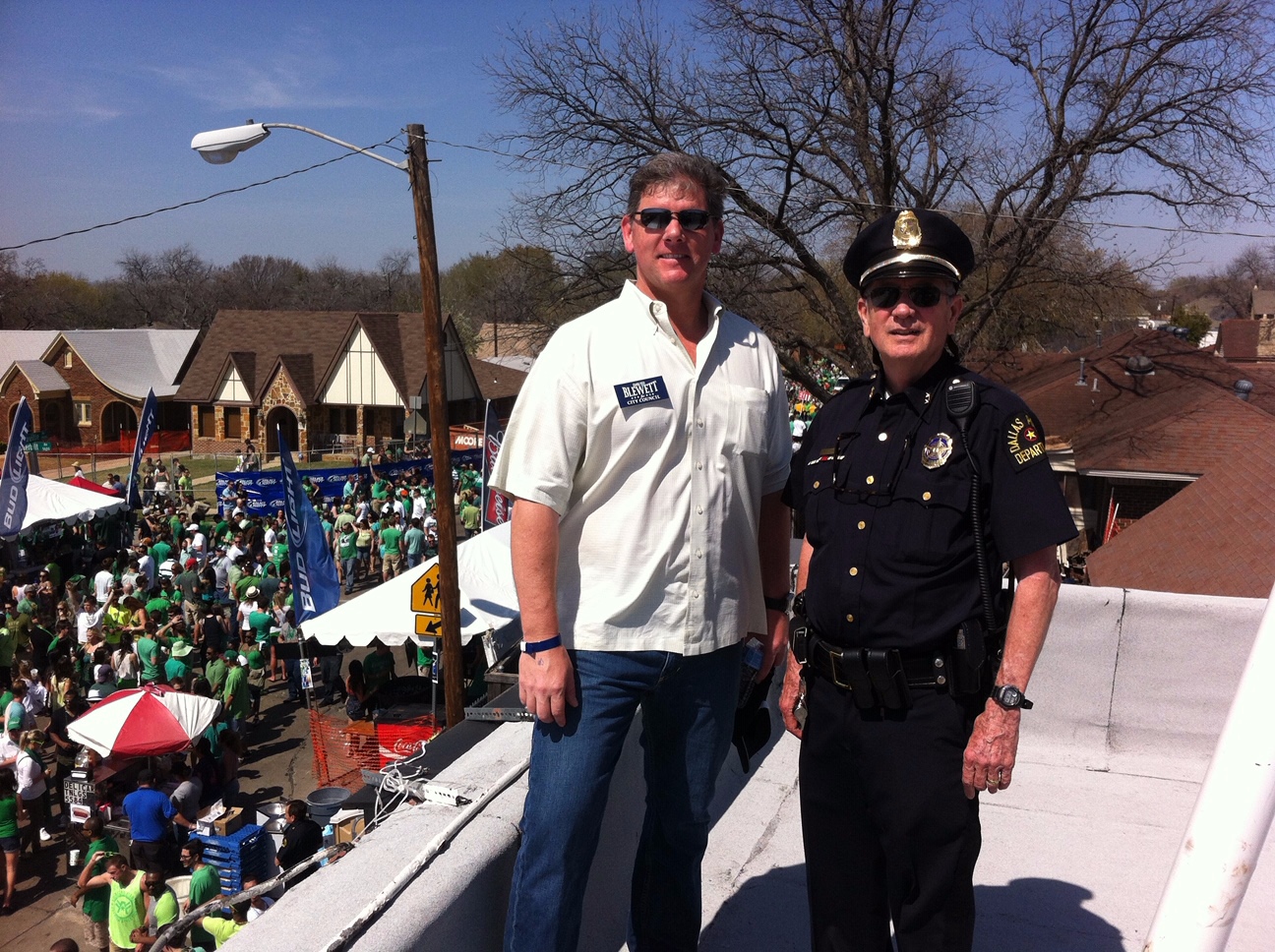 SCHOOLS
It is the city's responsibility to ensure that our streets are safe enough for our students to get to and from our schools. Requests by school leaders to improve conditions for pedestrians around our schools have been repeatedly denied.
I will forcefully advocate for safe crosswalks with lights at our neighborhood schools. It's time for the city and our school district to work TOGETHER.
SAFETY
Our Dallas police force is down and it's not just a budgetary issue.
DPD has a culture of going above and beyond. They do extra because they love our city, they love their jobs and they love us. Our cops are overworked and under rewarded therefore, we're seeing more crime, a delay in police response time and lowered police presence.The city of Dallas needs 1,000 more police officers.
I can help with that by recruiting 100 more officers in District 14 with better pay, improved pensions and the tools they need to keep our streets safe.
DEVELOPMENT
Development and multi-family residential are booming in Dallas with thousands of new apartments built each year. While our city needs more affordable housing options, it's critical that we protect the character of our neighborhoods.
I will protect homeowner and neighborhood rights in our unique neighborhoods as we reasonably grow and change.
VANITY PROJECTS
Vanity projects that are not thoroughly vetted, such as unchecked bike sharing, faulty pedestrian bridges and defunct white water rapids in the Trinity River, are dangerous and costly to our taxpayers.
As your Councilmember, I will lead an open and respectful dialogue with city staff, stakeholders and our citizens to avoid boondoggles that take focus and tax dollars away from building stronger neighborhoods.